Contribute to the project
The Learn Tengwar for Android™ provides access to the Tengwar alphabet and basic phrases for on-the-go learning. Android 2.2 and above.
Select a tengwa and learn about the Roman letter transcription and even hear a pronunciation of the letter!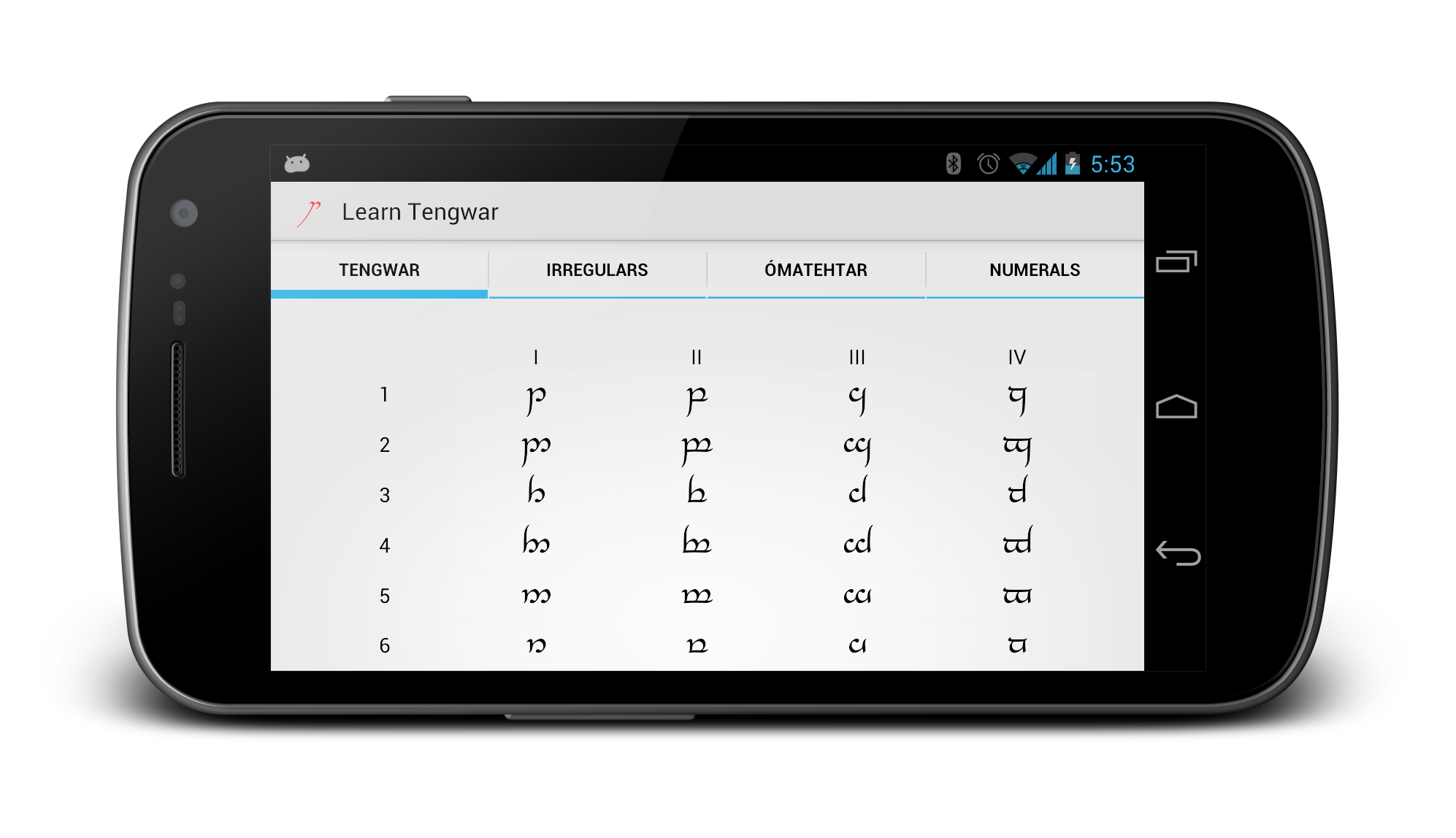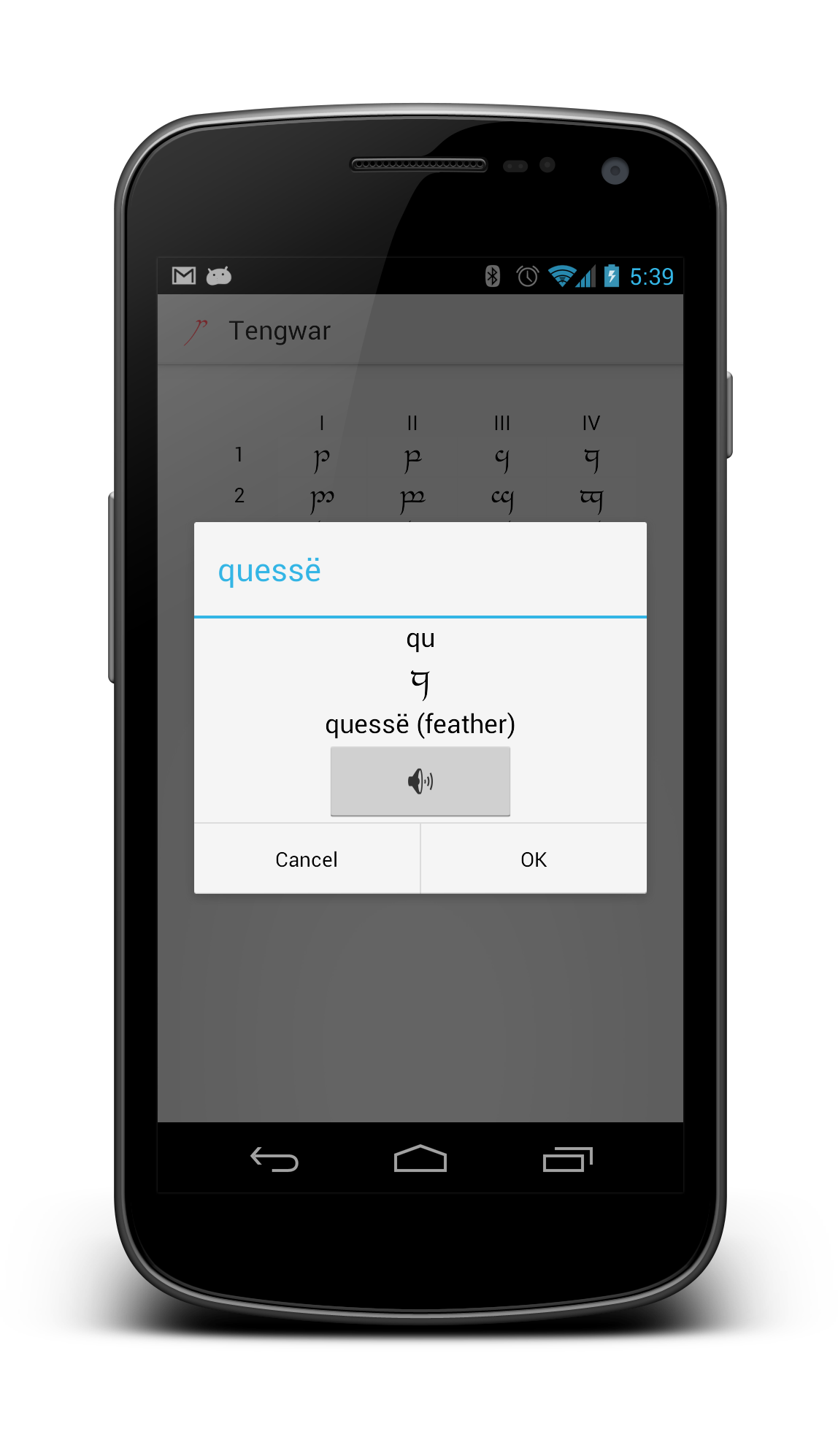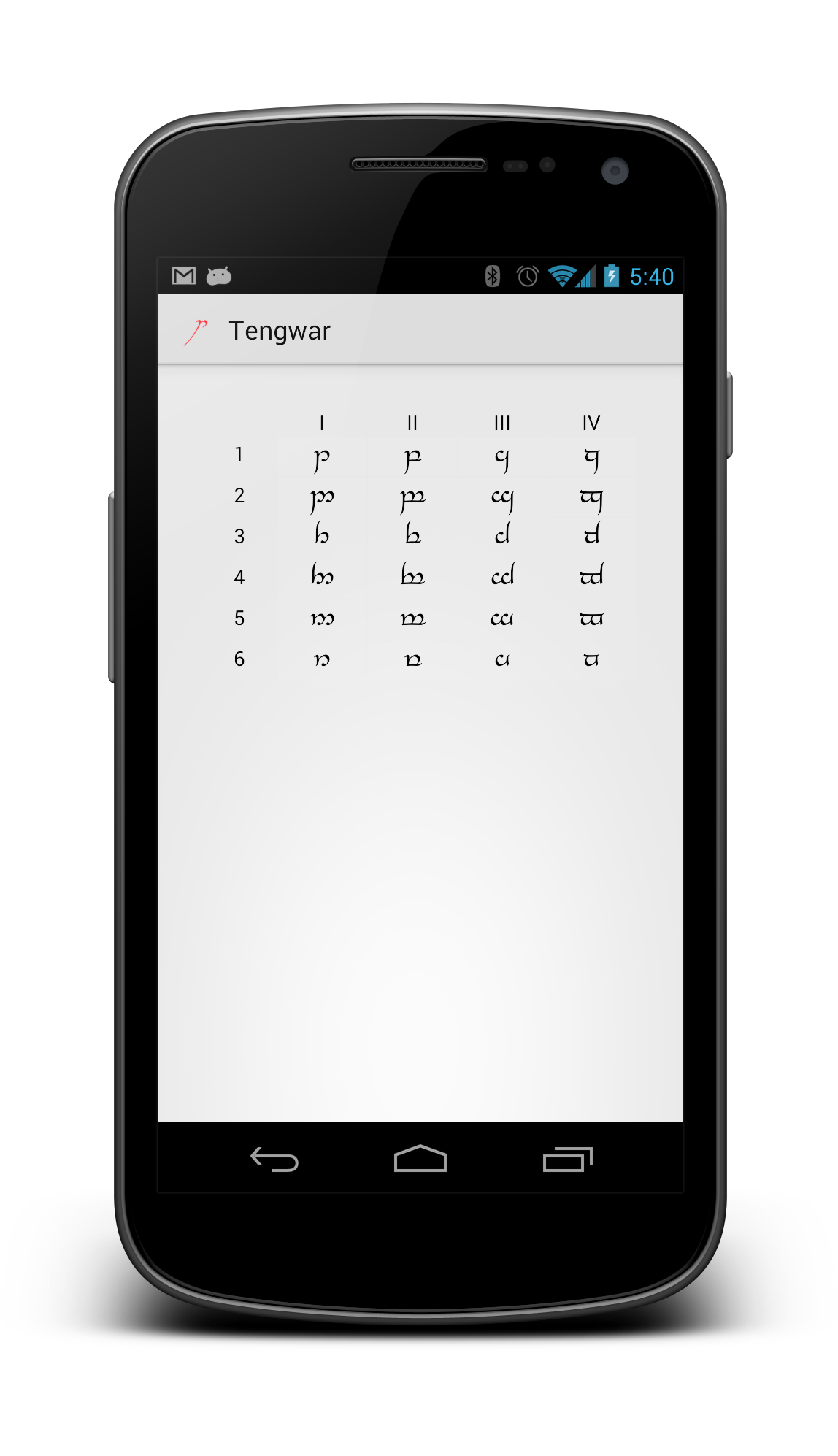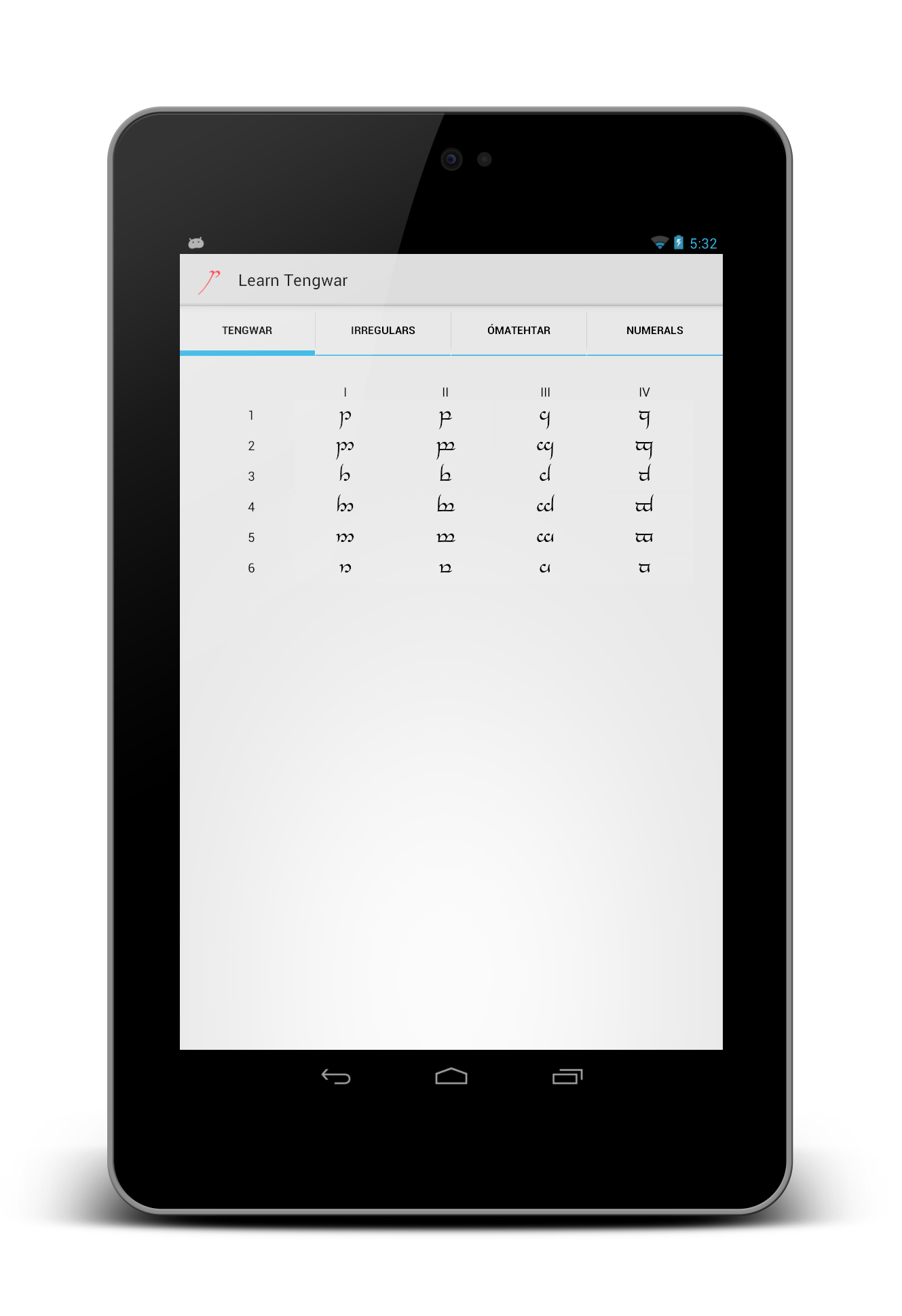 Thanks goes to:
First and foremost, J. R. R. Tolkien, for his prolific and constantly engaging body of work;
Mans Björkman's extremely helpful site, Amanye Tenceli, his wonderful fonts Tengwar Parmaite and Tengwar Eldamar, the inspirational TengScribe program, as well as his tengscribe list;
Dan Smith for his invaluable encoding methods and fonts Tengwar Quenya and Tengwar Sindarin;
Johan Winge for his Tengwar Annatar font;
Erunno Alcarinollo for his Quenya 101 site and permissions to use the audio!
and thanks to the members of the tengscribe list for invaluable feedback.
No implied affiliation with Tolkien Estate Ltd or Middle-earth Enterprises.
Copyrights held by their respective owners.
Android is a trademark of Google Inc.